Senior Management/Leadership
·
Essex
Audit Director - Fiserv
What does a great Audit Director I do?

In this role you will be a member of Fiserv's Corporate Audit Services (CAS) Department, an international team covering a wide range and scope of audit activities in the highly regulated payments and card industry. As an Audit Director I, you will assist the CAS Department in accomplishing its objectives by bringing a systematic and disciplined approach to evaluate and improve the effectiveness of Fiserv's governance, risk management and internal control environment by performing independent evaluations of the adequacy and effectiveness of Fiserv's operations. You will provide senior level leadership to a variety of audits including operational, compliance or IT focused under a variety of financial or info-security/cyber security regulations both in the US and internationally.
As an Audit Director, you will significantly contribute to the development of the annual audit plan and the annual audit risk assessment process under the guidance of the CAS leadership team and will contribute to the strategic and proactive consultation process to identify risk, achieve management objectives, determine effective and efficient risk mitigation practices, nurture and maintain key business relationships, and proactively identify themes, trends, and emerging risks for the company.
In your leadership position, you will provide senior level support and guidance to the audit planning process and oversee the execution and final work products for audits assigned to your team including reviewing and approving materials, test results, and ensuring accurate and effective audit conclusions under the CAS Audit methodology and standards. You will be accountable for the audit lifecycle, staffing, scheduling, approach to testing and fieldwork and finally, the quality and timeliness of all work products you oversee. You will be expected to act as an escalation point when more complex issues arise, identify and report risks and dependencies and implement measures to remediate. You will be responsible for providing periodic status reporting and will provide the Senior Audit Executives with content or material for Executive and Board reporting.
You will have a primary role in recruiting, developing, and mentoring the audit staff. As a manager of people, you will be responsible for conducting regular meetings with staff, conducting post engagement performance evaluations, conducting annual written performance evaluations for direct reports and finally coaching individuals through their professional growth objectives.
Your contribution and assignment to each audit will ensure your continued development as an audit leader providing progressive exposure to the payments industry, its operational elements, and regulatory obligations.
Basic Qualifications for Consideration
Bachelor's degree, with emphasis in accounting, finance, management, information systems, or general business or equivalent field
8-10 years of public accounting firm and/or financial services industry experience (internal audit, internal controls, risk management, compliance management, accounting, information systems/technology, or operations), including at least two years managing other professionals
5+ years' experience in the application of GAAP/IFRS standards, the International Standards for the Professional Practice of Internal Auditing (Standards)
3+ years leadership experience managing teams of 10 or more individuals with specific experience in building teams, managing individual performance and coaching individual growth and development
5+ years' experience in developing risk frameworks, executing risk-based audits, and completing workflow and related control assessments
5+ years' experience in the testing of control methodologies within a financial institution including: control monitoring, control evaluations and measurement of control effectiveness in accordance with regulatory compliance requirements such as corporate governance, consumer protection, AML/CTF and Financial Crimes, data protection/data privacy, ethics or conduct risk
Prior experience in one or more of the following: Info Security/Cyber security protocols and controls, Accounting and Finance Principles, Internal Controls, Risk Management or Regulatory Compliance regulations, standards, or frameworks such as FASB, COSO, FFIEC, NIST or PCI
Significant experience with test development, sampling, statistics, and evidence gathering
Sound analytical and critical thinking, the ability to develop strong interpersonal relationships and excellent communication skills (written, oral and listening)
Computer proficiency, specifically Microsoft Office products (Word, Excel, and PowerPoint, etc.) and Teammate
Preferred Skills, Experience, and Education:
Law degree or professional certification in compliance or regulatory fields
CPA, CIA, CISA, CFE or other applicable professional certifications or candidates for certification strongly preferred
Experience in analysis, data analysis, data visualization, mathematics, statistical data mining, data science
Previous experience with one or more of the following: SAS Software, Tableau, Power BI, Alteryx, or other data analysis tools
Travel required: Up to 30%
Who We Are:
Fiserv's Corporate Audit Services (CAS) engages in a variety of activities that provide benefits to the Company and its subsidiaries. The primary function is the role of examining and evaluating internal controls and operating procedures over information systems and strategic, operational, financial and compliance areas.
While fulfilling these responsibilities to management and the Company's stakeholders, CAS strives to go beyond the traditional functions of an Internal Audit department. By adopting a business and common-sense approach to audit engagements, the objective is to continually increase value to the Company's stakeholders. This is accomplished through independent assurance work, identification of opportunities for improvements in both operational effectiveness and process efficiencies, and through providing valued advisory resources to the Company.
Well-being at Fiserv
Our associates are the most important part of our business. To solve complex business challenges and create differentiated value for Fiserv clients, it's important that our associates are able to give their best at work every day. This means feeling great in all aspects of their lives, as it relates to physical, financial, emotional and social well-being.

Our People
At Fiserv, our culture starts with our people. Want to learn what associates from across the company do or what it's like to work at Fiserv? Get to know us.

Our commitment to Diversity and Inclusion
Fiserv actively supports and encourages diversity in our workforce. Fiserv is an Equal Opportunity Employer. All qualified applicants will receive consideration for employment without regard to race, colour, religion, sex, sexual orientation, gender identity, national origin or disability'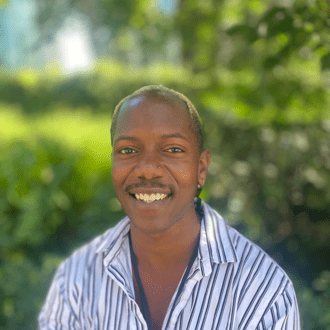 Related jobs
About BAME Recruitment & Consulting
We focus on aligning excellent and diverse candidates to organisations that are committed to building inclusive cultures which value diversity. BAME Recruitment works to affect a difference from the top down within organisations and create role models for the next generation.
Already working at BAME Recruitment & Consulting?
Let's recruit together and find your next colleague.
Accessibility Help