Business Operations Analyst - Fiserv
Our Mission
We're Fiserv, a global leader in Fintech and payments enabling innovative financial services experiences that are in step with the way people live and work today. Our aspiration is to move money and information in a way that moves the world. Our Purpose is to deliver superior value for our clients through leading technology, targeted innovation and excellence in everything we do.
Our core values are to earn client trust every day, create with purpose, inspire and achieve excellence, do the right thing and deliver on the promise of one Fiserv. It's these values that create a foundation for us to be able make the right decisions and deliver on our commitments to our client's and one another other.
Description:

Elicits, analyzes, specifies, and validates the business needs of Credit Risk clients and stakeholders.
Collaborates with project sponsors to determine project scope and vision.
Conducts meetings to gather customer requirements via questionnaires, workflow storyboards, use cases, scenarios, and other methods.
Identifies and establishes scope and parameters of requirements analysis on a project-by-project basis to define project impact, outcome criteria, and metrics.
Works with stakeholders and project team to prioritize collected requirements.
Conducts meetings with the development team to walkthrough the finalized requirements and help them understand the scope of the project. Liaise between business side of an enterprise and the IT department or external service providers.
Works with the team through the entire process of Software Development Life Cycle (SDLC) and Business Process, including analysis and design, business and functional requirement analysis, data analysis, system design, development, testing and implementation.
Collaborates with Project Managers, Business Partners, Subject Matter Experts and IT Partners to successfully implement the project. Drive complex, high priority projects or component phases of larger programs. Accountable for delivering projects on time, within budget, and within scope.
Concrete knowledge in Risk Management, Merchant Underwriting and Payments Ecosystem in financial service domain across EMEA, APAC and LAC region .
Strong understanding of API definitions and implementations.
Understanding of network connectivity and file transmission methods.
Education & Experience Requirement:
Must have Bachelor's degree or foreign equivalent in Information Management, Engineering (any) or a related field plus five (5) years of progressively responsible experience in the position offered, as a Business Analyst, or a related position.
Special Requirements:
Must have five (5) years of progressively responsible experience in Credit Risk with: compliance; driving project requirements; scheduling; risk and issue management; scope change management; credit risk, underwriting and fraud monitoring using Actimize; demand and project management using Clarity; building process flows; creating workflows and checklists using RCM designer; UML use cases; AML; and RTM. Strong understanding of API definitions and implementations, comfortable using SOAP UI tool. Familiar with database tables and structure, basic SQL knowledge is an advantage.

Well-being at Fiserv
Our associates are the most important part of our business. To solve complex business challenges and create differentiated value for Fiserv clients, it's important that our associates are able to give their best at work every day. This means feeling great in all aspects of their lives, as it relates to physical, financial, emotional and social well-being.

Our People
At Fiserv, our culture starts with our people. Want to learn what associates from across the company do or what it's like to work at Fiserv? Get to know us.

Our commitment to Diversity and Inclusion
Fiserv actively supports and encourages diversity in our workforce. Fiserv is an Equal Opportunity Employer. All qualified applicants will receive consideration for employment without regard to race, colour, religion, sex, sexual orientation, gender identity, national origin or disability'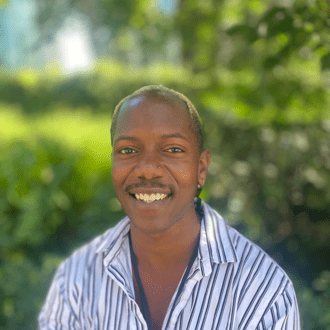 Related jobs
About BAME Recruitment & Consulting
We focus on aligning excellent and diverse candidates to organisations that are committed to building inclusive cultures which value diversity. BAME Recruitment works to affect a difference from the top down within organisations and create role models for the next generation.
Already working at BAME Recruitment & Consulting?
Let's recruit together and find your next colleague.
Accessibility Help